Loading pallets from Versowood, reliably and flexibly
We manufacture all our loading pallets from ISPM 15 standard sawn timber. Wooden loading pallets are made on modern and automated production lines from the raw material produced by Versowood's own sawmills. For this reason our production is efficient, with a high level of security of supply. Pallet production, sales and service functions are certified with the ISO 14001 standard.

Our standard product range includes EUR pallets and FIN pallets as well as single-use pallets. We also manufacture loading pallet goods according to individual customer needs.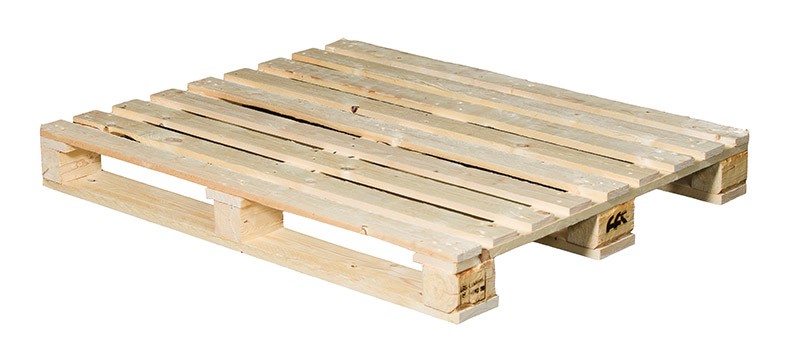 Versowood's loading pallet production plants throughout Finland, together with our large manufacturing capacity, guarantee our customers a nationwide and reliable provision of pallets.

Wooden pallets, loading pallets, and single-use pallets to suit your needs

We are the Finnish market leader for loading pallets, and we produce about 3.5 million loading pallets annually. Efficient production and well-functioning logistics make it easy to deliver even small consignments of tailor-made items on a tight schedule. We have branches throughout Finland specialising in loading pallet production, helping us find the best logistical solutions for our customers.